January 15, 2021
TABLE OF CONTENTS
Frederick L. Aschauer, Jr. Named Shareholder at LLW

LLW is pleased to announce that Frederick L. Aschauer, Jr. has been elected a Shareholder of the firm.
Mr. Aschauer has extensive experience representing clients on matters related to litigation and environmental regulation.  Prior to joining LLW in 2017, Fred served as General Counsel for the Florida Department of Environmental Protection (FDEP), and prior to that as FDEP's Director of the Division of Water Resource Management. Since joining LLW, Fred has focused his practice on the litigation of complex federal and administrative environmental permit challenges, environmental permitting, defending clients in enforcement actions brought by environmental regulatory agencies, and the legal issues associated with the remediation of contaminated property.
Fred is a Martindale Hubbell AV® Preeminent™ Peer Review Rated attorney. He is included in the Best Lawyers in America publication in the area of Natural Resources Law, and has been named a Florida Trend Legal Elite in the area of Environmental and Land Use Law and in Government and Non-Profit Law.
Fred serves on the Executive Council of the Environmental and Land Use Law Section of the Florida Bar.  He is a member of the Florida Bar, the Florida Brownfields Association, the Florida Association of Environmental Professionals and is a past board member of the Alzheimer's Project.
Fred served in the United States Army from 1993-1997. He graduated cum laude from the Florida State University College of Law in 2003. He can be reached at faschauer@llw-law.com or at (850) 222-5702.
LLW Legislative Session Preview

The upcoming 2021 Florida Legislative Session will play out against a backdrop of daunting economic and social challenges, and with new leaders setting the direction and priorities. On November 17, 2020 the Florida Legislature met for Organization Session, where newly elected members were sworn in, Senator Wilton Simpson (R-Trilby) was officially elected to serve as Senate President, and Representative Chris Sprowls (R-Tarpon Springs) was chosen to preside as Speaker of the House. The 2021 Legislative Session will commence on March 2, 2021 and is scheduled to conclude on April 30.
The COVID-19 pandemic continues to loom over Florida's economy and politics. Governor DeSantis and legislative leaders have predicted that the pandemic will have a significant impact on virtually every budget and policy debate during the 2021 Legislative Session. Problems with Florida's unemployment system have made national headlines, while at the same time demonstrators continue to gather to protest police brutality and advocate for the defunding of local police departments. As our state grapples with the continuing spread of COVID-19 as well as the distribution of promising new vaccines, matters relating to the delivery of health care services are expected to arise often during policy discussions this session. All of these issues will likely be at the forefront as legislators face significant pressure from their constituents during this uncertain time.
In the remarks delivered after his designation as Senate President, Senator Simpson reinforced the Florida Senate's commitment to a "business friendly" environment. In providing some clarity as to his priorities for the upcoming legislative session, President Simpson indicated the need for investments in Florida's environment with a focus on water issues and septic-to-sewer conversion.
Speaker Sprowls has indicated that he intends to address a variety of criminal justice issues during his tenure as Speaker. In his address to the Florida House, Speaker Sprowls placed emphasis on the importance of ensuring "law and order" while also hinting at the introduction of possible measures regarding the issue of transparency as it relates to special taxing districts.
Over the last several months, COVID-19 has wreaked havoc on our state's economy, causing a significant decrease in incoming tax revenue and substantial reductions to the current fiscal year budget. While all budget silos are looking at significant funding cuts, there has been some indication by legislative leadership that the higher education budget is likely to see significant reductions in funding, and a possible increase in the cost of tuition at state universities is also on the table this year.
While it is still uncertain what the 2021 Legislative Session will look like from an operational standpoint, we now know how interim committee weeks will operate.  The Florida Senate and House recently released their COVID-19 protocols for interim committee weeks.  The Senate protocols include not allowing members of the public to attend committee meetings unless invited by the committee.  Remote viewing and testimony rooms will be set up at the Leon County Civic Center for the public to view meetings and virtually address Senate committees.  For the month of January, senators are to avoid in-person meetings and instead utilize virtual technology.  The House will be implementing alternating committee meeting schedules, one-hour breaks between committee meetings to disinfect the meeting rooms and socially distanced audience seating in committee meetings limited to meetings where bills are being discussed.  An online registration system will be utilized for members of the public that wish to provide testimony and seating will be available on a first-come, first-served basis.  Written testimony will also be permitted.  We expect that COVID-19 protocols for the Legislative Session will be similar to the protocols for interim committee weeks.
Despite the challenges all of us will face regarding access to the Capitol during committee weeks and during session, rest assured that the LLW Legislative Team will remain laser-focused on our clients' legislative priorities and meeting their needs. Drawing on the strong relationships we have built, we will be proactive in engaging leadership, setting up meetings on issues of concern, and continually updating clients on our progress.
For more information, please do not hesitate to contact Lori Killinger at lkillinger@llw-law.com, M. Christopher Lyon at clyon@llw-law.com or Kasey Lewis at klewis@llw-law.com.
LLW's Government Relations Specialist Kasey Lewis has been named one of INFLUENCE Magazine's Rising Stars of Florida Politics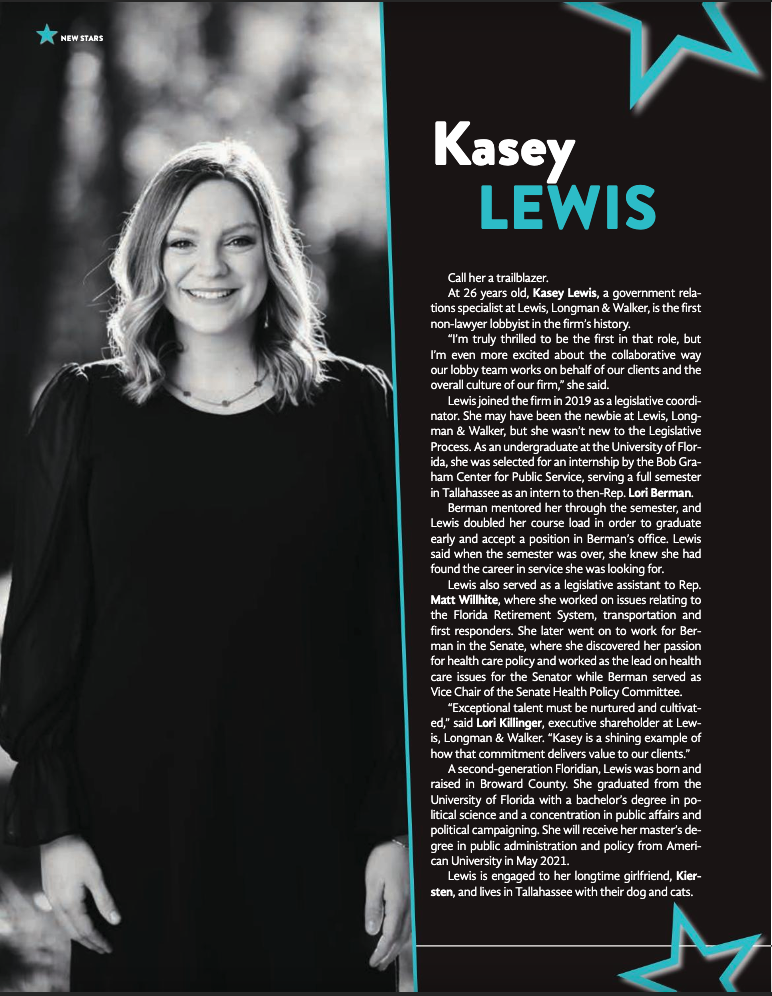 To view Kasey's profile in INFLUENCE Magazine, click the image above and proceed to page 126.
At the age of 26, Kasey Lewis has already blazed a new trail with one of Florida's leading lobbying teams. Promoted in 2020 to the role of Government Relations Specialist at Lewis, Longman & Walker, P.A. (LLW), she is the first non-attorney lobbyist in that law firm's history.
"I'm truly thrilled to be the first in that role, but I'm even more excited about the collaborative way our lobby team works on behalf of our clients and the overall culture of our firm," Lewis said. She and the other lobbyists are in constant communication in order to utilize each team member's expertise and relationships to achieve the best results for clients. "We work hand-in-hand with our clients to develop and implement a unique legislative strategy that best suits their needs," she explained.
When Lewis joined the firm in 2019 as a Legislative Coordinator, she had already amassed a significant amount of legislative experience. While still an undergraduate at the University of Florida, she was chosen for an internship sponsored by the Bob Graham Center for Public Service, serving a full semester in Tallahassee as an intern to then-Representative Lori Berman.
"By the time the semester was over, I knew that I had found the career in public service that I was looking for," she said. Berman mentored her through the semester and Lewis doubled her course load in order to graduate early and accept a position in Berman's office.
Lewis subsequently served as a Legislative Assistant to Representative Matt Willhite, and later to Senator Lori Berman. During her tenure in the House of Representatives, Lewis worked with Willhite on issues relating to Florida's Retirement System, transportation and first responders. A special point of pride was supporting Willhite in the development and passage of legislation to provide worker's compensation benefits to first responders who suffered from job-related Post-Traumatic Stress Disorder (PTSD).
Moving on to Senator Berman's office, Lewis discovered her passion for health care policy and worked as the lead on health care issues for the Senator while Berman served as Vice Chair of the Senate Health Policy Committee. That grounding in the complex world of health care has proven to be invaluable in her current role at LLW, where she has been heavily involved in issues relating to public health, health care delivery and scope of practice.
"Access to quality, affordable health care for all Floridians is, hands down, the most important issue to me," Lewis said. "I believe there is no reason we can't work together to come up with innovative solutions to achieve this goal. This issue is at the heart of the work I do on a daily basis."
Lewis is a second-generation Floridian, born and raised in Broward County. She graduated from the University of Florida with a bachelor's degree in political science and a concentration in public affairs and political campaigning. She will receive her master's degree in public administration and policy from American University in May 2021. Lewis and her girlfriend, Kiersten, have recently become engaged, and they live in Tallahassee with their dog Peekaboo and cats Penelope and Lilly.
Looking ahead to her future at LLW, Lewis is grateful to be with a firm that encourages women to fulfill their greatest potential.
"I am a firm believer in the need for women to support and elevate each other whenever possible, especially in this industry," she commented. "Three of the four executive shareholders who lead the firm are women, and the mentorship and encouragement I have received at LLW has been critical to my success and continued growth."
Executive Shareholder Lori Killinger, who leads LLW's Florida lobbying team, said Kasey's accomplishments demonstrate the importance of mentoring at the firm. "Exceptional talent must be nurtured and cultivated," she said. "Kasey is a shining example of how that commitment delivers value to our clients."
LLW Recognized Among 2021 "Best Law Firms"
Florida law firm Lewis, Longman & Walker, P.A. has been recognized among 2021 "Best Law Firms" by U.S. News & World Report.  The LLW offices that received "Tier 1" rankings are:
Jacksonville – Environmental Law and Environmental Litigation
Tallahassee – Environmental Law, Environmental Litigation and Natural Resources Law
West Palm Beach – Environmental Litigation
Rankings are determined by a combination of hard data, peer reviews and client assessments. Best Law Firms® lists are excerpted in a wide range of general interest, business and legal publications worldwide, reaching an audience of more than 10 million readers.
In addition to receiving the "Best Law Firms" ranking, ten LLW attorneys were recognized in August by their peers for inclusion in the Best Lawyers in America© 2021 by U.S. News – Best Lawyers®. Click here to review the list.
For more information on "Best Law Firms" rankings, visit http://bestlawfirms.usnews.com.
LLW Executive Shareholder Lori Killinger Appointed by Governor Ron DeSantis to the Board of Volunteer Florida

On December 11, 2020, Governor Ron DeSantis announced the appointment of Lori Killinger to the Board of Volunteer Florida, also known as the Florida Commission on Community Service.
Ms. Killinger is one of 18 individuals appointed to serve on the Board of Volunteer Florida, an organization that plays a critical role in emergency management and coordinating volunteer services for communities in Florida. Click here to view the full press release from the Governor's Office.
Ms. Killinger is an Executive Shareholder in the law firm of Lewis, Longman & Walker where her practice focuses on Legislative, Administrative, and Governmental representation. She is Chairman of the firm's Legislative, Lobbying and Governmental Affairs Practice Group and represents clients before the legislative and executive branches of government, regulatory agencies at the state and local levels, the Florida Cabinet, and legislative and gubernatorial commissions. Click here for more information about Ms. Killinger.
State Assumption of the Clean Water Act Section 404 Permitting Program: Part I, An Overview
Originally published in the January/February 2021 issue of The Florida Bar Journal
By: LLW Attorney Rachael Santana, coauthored with Susan Roeder Martin

Section 404 of the Clean Water Act (CWA), Title 33 of the U.S. Code (U.S.C.) §1251, et seq., governs discharges of dredge or fill materials into waters of the United States.In Florida and 47 other states, a permit must be obtained from the U.S. Army Corps of Engineers (corps) under §404 of the Clean Water Act, for activities that discharge dredge and fill materials into a water of the United States. Additionally, in Florida, works and activities that alter the surface of land must have an environmental resource permit (ERP) from the Florida Department of Environmental Protection (DEP) or one of the state's five water management districts under Part IV of F.S. Ch. 373 and Rule 62-330 of the Florida Administrative Code.[2] DEP estimates the federal 404 permit and state ERP overlap 85% of the time.[3] This means many applicants must process two sets of permits that often regulate the same activity, incurring additional costs and potential delays.
Section 404(g)(1) allows states and Native American tribes with "treatment as a state" status to apply to the U.S. Environmental Protection Agency (EPA) to assume permitting under the §404. Relying upon the authorization in §404(g), in 2018 the Florida Legislature enacted F.S. §373.4146, allowing DEP to apply to the EPA to assume §404 permitting. This statute also authorized DEP to enact necessary rules to implement the program and federal requirements necessary for assumption (state 404 permit program).
The goal of state assumption is to provide a streamlined permitting procedure addressing both federal and state requirements, while maintaining at least the same level of environmental protection as the federal program. DEP states that assumption "would provide greater certainty to the regulated community, conserve resources of both applicant and regulator, and would afford the state greater control over its natural resources while complying with federal law."[4].  Click here to view the full article.
Affordable Housing as a Condition of Development Approval

As Florida continues to experience an ongoing need for affordable housing, local governments throughout the state struggle to find ways to meet this need. In 2019, the Florida Legislature amended F.S. §166.04151 to address exactions imposed by municipalities relating to affordable housing. Municipalities may now, under certain circumstances, require developers to provide a specified number or percentage of housing units as affordable housing. The practice is commonly known as inclusionary zoning. Click here to view the full article.
LLW Attorneys Successfully Restore Developer's Nonconforming Use on Appeal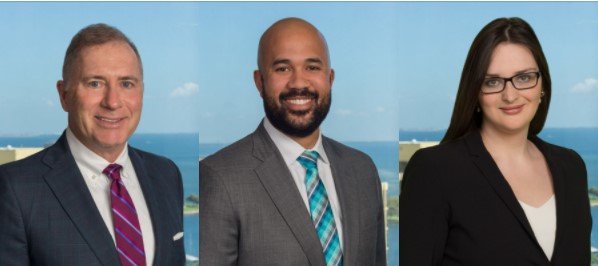 On Friday December 11, 2020, the Second District Court of Appeals issued an opinion in the case of Persaud Properties FL Investments, LLC v. Town of Fort Myers Beach, case no. 2D19-1282, in favor of Persaud Properties FL Investments.  The Town had relied on an ordinance that prescribed that a nonconforming use to sell and consume liquor in the Town's Erosion Control Zone was lost if consumption of alcohol on the premises was discontinued for any reason for a continuous nine-month period.  The unanimous court laid to rest any doubt that the second district requires intent on the part of the owner or operator for there to be an "abandonment" of a non-conforming use. The court extensively went through the case history discussing abandonment and ruled that Persaud Properties FL Investments' clear intent was to only temporarily cease operations for purposes of renovations and repairs, and that Persaud Properties FL Investments had no intent to abandon the longstanding right to sell and consume alcohol on its beach area, thus validating Persaud Properties FL Investments' nearly five-year long battle to protect its property rights. Kevin Hennessy, Richard Green and Nicole Poot  represented Persaud Properties at trial and on appeal.  Click here to access the full Opinion.
LLW Gives Back This Holiday Season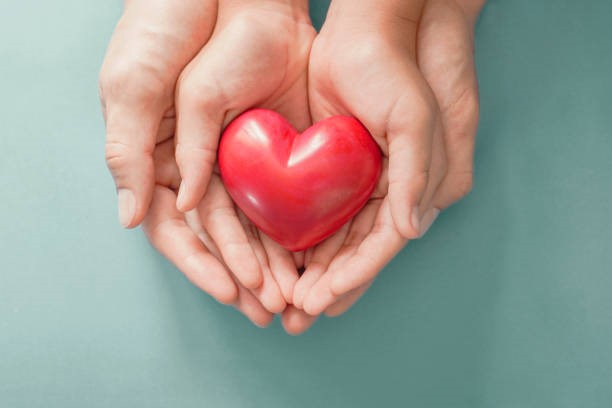 Every year our attorneys and staff look forward to spreading holiday cheer to those in need. In addition to our attorneys' and staff members' individual charitable activities, our offices participate as a group to give back and support our local communities.
The LLW St. Petersburg office donated to three organizations this year: 1) The St. Petersburg Ronald McDonald House program, which helps reduce the financial burden for families when they must travel far from home to access medical care for their child; 2) Feeding Tampa Bay – Mega Pantry in Manatee, an organization that strives to break the cycle of hunger and reimagine new possibilities; and 3) the St. Petersburg Free Clinic, which offers programs to provide basic needs of food, shelter and health care to Pinellas County residents.
The LLW West Palm Beach office partnered with the Association of Legal Administrators and the Spirit of Giving Network to collect 50 holiday gifts for underprivileged children in Palm Beach County.
The LLW Tallahassee office supports the following organizations throughout the year: 1) Independence Landing, a residential community with a range of amenities for adults with intellectual and/or cognitive disabilities; 2) Tree House Tallahassee, Inc., a 24-hour emergency shelter for abused and neglected children; and 3) the Central and North Florida Chapter of the Alzheimer's Association.
And finally, the LLW Jacksonville office supports Groundwork Jacksonville, the city's nonprofit partner in building the Emerald Trail and restoring McCoys Creek and Hogans Creek. Groundwork Jacksonville is one of only 21 Groundwork USA trusts in the country and the only trust in Florida.
Firm News
LLW attorneys Michelle Diffenderfer, Alfred Malefatto, Stephen Walker and Terry Lewis are recognized in the 2021 edition of South Florida's Best Lawyers Magazine.
Robert Diffenderfer was selected to serve another term on the Association of Florida Community Developers (AFCD) Growth, Transportation and Infrastructure Task Force. AFCD's mission is to provide a leadership role in the creation of quality community development and the formulation of a responsible approach to the planning and development of Florida's future. Click here for more information about AFCD and its mission.
Kathryn Rossmell received the "Treasure of the Chapter" award from the Treasure Coast Chapter of the Florida Association of Environmental Professionals.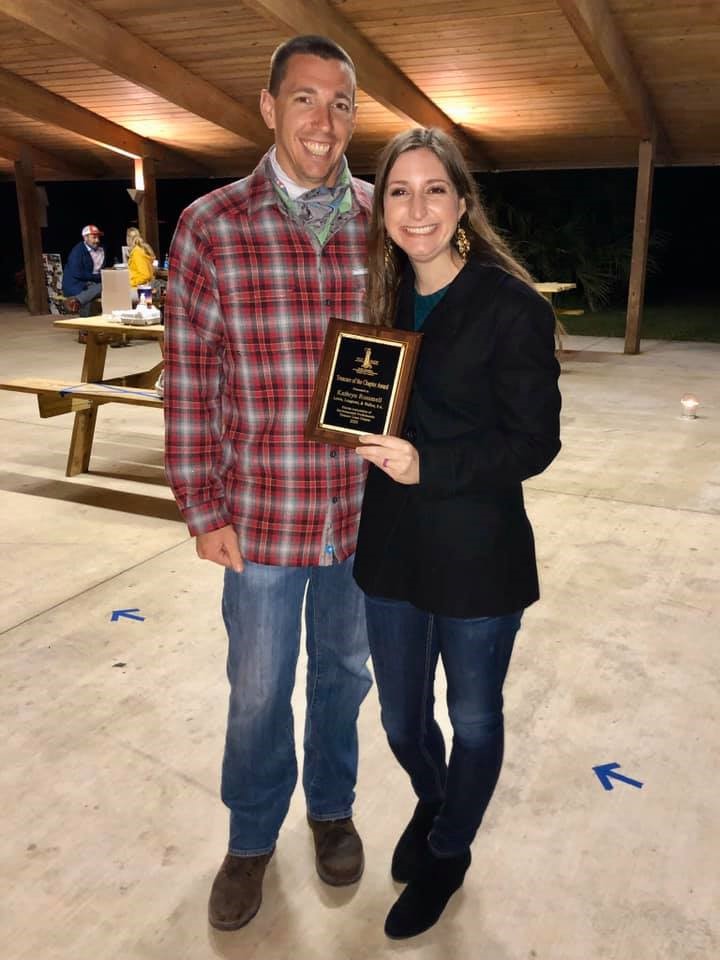 Robert Angus Williams and Nicole Poot presented "Enforcement of Environmental Laws" December 16th as part of the Tallahassee Area Association of Environmental Professionals monthly Lunch & Learn Webinar series.
LLW attorney Frederick Aschauer, Jr. participated in the FMAA Hot Environmental Topics for Municipal Attorneys webinar on December 10, 2020.  His presentation focused on the legal considerations and processes associated with environmental enforcement actions that arise in municipal settings.
On November 20th, LLW held a Virtual Lunch & Learn: Riparian Rights in Florida – 2020 Update.  Andrew Baumann, Kevin Hennessy and Richard Green were presenters.  Click here to view a recording of the presentation.
LLW sponsored the Florida Redevelopment Association Academy Graduation and Awards Presentation. Click here to watch the pre-recorded presentation.
Lobbyist and Legislative attorney Chris Lyon presented the details of contract management as they pertain to special districts and the private entities providing goods and services to them on November 12th and November 19th.
In November, LLW sponsored the Holiday Bay Boutique online auction to benefit Tampa Bay Watch.
LLW sponsored the "State of the County" virtual program on November 5, 2020 hosted by the Chamber of Commerce of the Palm Beaches. The program featured Palm Beach County Mayor Dave Kerner.
LLW attorney Frederick Aschauer, Jr. participated in the Tallahassee Area Association of Environmental Professionals Solar Farm Tour on November 4, 2020 at the Tallahassee Airport—the world's largest on-airport solar farm. LLW was a proud sponsor of this event.
LLW was a sponsor of the Jupiter Children's Foundation Invitational Golf Tournament hosted on November 2, 2020 in West Palm Beach. Proceeds from the event supported the Edna W. Runner Tutorial Center, a provider of after school, spring break, and summer camp services for children in grades K-8. LLW Attorney Bill Capko serves on the Board of Directors of the Jupiter Children's Foundation.
In November, Lori Killinger was interviewed about the potential for elections lawsuits. Click here to view.
Terry Lewis and Chris Lyon attended the Florida Association of Special Districts (FASD) Quarterly Meeting in October. LLW is a proud sponsor of FASD. The mission of FASD is to unify and strengthen special purpose government through education, the exchange of ideas and active involvement in the legislative process.
LLW sponsored the 46th Annual Public Employment Labor Relations Virtual Forum in October. Glenn Thomas served as Co-Chair and presented on FRS and public pension matters.
LLW sponsored the "Lawyers on the Front Lines – Caring for Palm Beach County during the COVID Crisis" virtual fundraiser benefitting the Legal Aid Society of Palm Beach County on October 17, 2020. https://legalaidpbc.org/2020/09/15/virtualevent/
LLW Paralegal Christina Blackwell is featured in Everlaw's Customer Success Stories, click here to view.
[1] Permits for Dredged or Fill Material, Pub. L. No. 92-500, 86 Stat. 816 (codified as amended 33 U.S.C. §1344 (2020)); see also EPA, Section 404 of the Clean Water Act, Permit Program under CWA Section 404 Overview, https://www.epa.gov/cwa-404/permit-program-under-cwa-section-404.
[2] Under Fla. Stat. Ch. Part IV, any project, construction, or alteration of the surface of land requires an environmental resource permit. See Fla. Stat. §373.4131 (2020). F.A.C. Ch. 62-330.010(2) states that the "ERP program governs the following: construction, alteration, operation, maintenance, repair, abandonment and removal of stormwater management systems, dams, impoundments, reservoirs, appurtenant works, and works (including docks, piers, structures, dredging, and filling located in, on or over wetlands or other surface waters, as defined and delineated in chapter 62-340, F.A.C.)…." F.A.C.R. 62-330.010(2) (2020).
[3] Fla. Dep't of Environmental Protection (DEP), Description of the Scope and Structure of the State's Program 5 (Aug. 20, 2020), available at ftp://ftp.dep.state.fl.us/pub/outgoing/404%20Assumption%20Application/B_Program%20Description/a/; see also Fla. DEP, State 404 Program Rule Adoption Hearing, PowerPoint 6 (Apr. 2, 2020), available at https://floridadep.gov/sites/default/files/State404ProgramHearing_04022020.pdf.